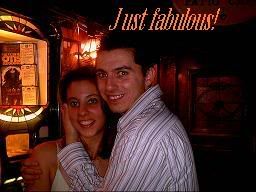 As a result of the expected blizzard that is forecasted to hit Jersey later this evening, Jaime's parents will not let her drive up here to see me.
Therefore, I shall drive down to Howell to see her!
Simple solution.
Due to the fact that it is me driving down to see her, she has offered to buy me dinner! That is an offer that is difficult, practically impossible, for me to deny.
I am off to Howell in less than an hour. Funs times are right around the corner. Dinner. Quality time with the soul mate. Movie night. Who knows what else. Yummmmmmy.
See you soon, home slice!