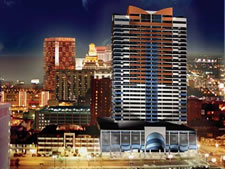 I took a personality profile test for an inside sales/marketing position at
Fairfield Resorts
in Atlantic City.
According to the recruiter at Fairfield, my test came back perfect. Awesome! Next objective is to set up the second interview. This is
inside
sales. Therefore, I do not have to go to any senior citizen's house hold at God knows where to sell product.
I do not have to spend money on gas to drive to such places and not be compensated for gas if I do not make a sale. Business is conducted on the premises. I also receive bi-weekly salary for my time and effort.
I do not intend to get overly excited, but I will go along with this and take it from here!