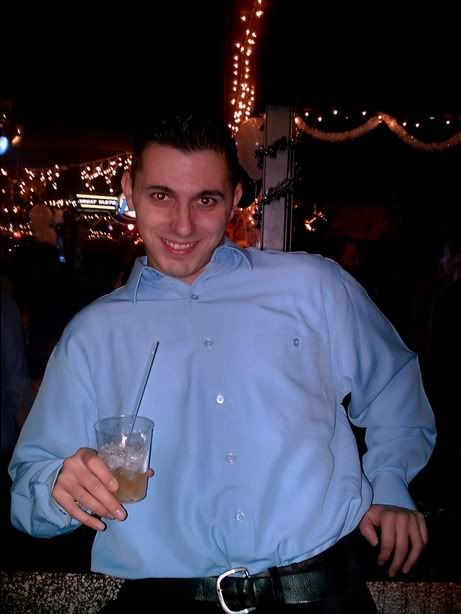 "
My health, focus, strength, intelligence, and tenacity will make me the most dangerous man on the face of the planet!"
Today we have been blessed with an absolutely gorgeous day; the weather is just beautiful.
This may very well be the nicest day we have had in terms of weather so far this year. We must all count our blessings and it is truly a blessing to be able to walk around outdoors in shorts and a short-sleeved polo shirt. Coming down the stretch to the end of March, April is approaching and spring is beginning to show its beautiful face. I love it!
Even better, I am off from work today! No serving guests. No running around the restaurant trying to run beverages or gather food. None of that today. Leave that for tomorrow. Today is a day for which I can admire the spring/almost summer-like weather. What more could a man ask for in a day?
Earlier this afternoon, I finally took advantage of the opportunity I had to go out for a run. I need to start getting myself into shape for the summer time. I realize that I do say this an awful lot - even my co-workers are calling me out on it. However, I put my money where my mouth is today and went out for about a 20 minute run. Everyone has got to start somewhere, right?
At some point in time, for some it is later than others, one needs to get right in life. Whether it is through the course of exercise, planning, or leading an organized lifestyle. Today I am just thrilled that I went out on a run and got some exercise on this lovely day.
I have two job interviews lined up for the following week - one with
Enterprise Rent A Car
in D-town, the other with a recruiter from the Manahawkin
State Farm Insurance
Staffing Agency. State Farm could be the ideal choice, being that I do not have to travel or go outside and sell shit to clients. I can work on the inside and earn a base salary for my efforts, in addition to some extra incentive-based pay. As Mike Espinelli, my former co-worker at the O.G., so bluntly stated the last time I spoke to him,
"You would be a millionaire if they paid you for all of these
interviews!"

He did indeed make a valid point. I have been going on my fair share of job interviews over the past few months, but one must know what he or she wants. Perhaps I should stop being so picky, but I must take my time and analyze what I have coming at me. Jumping to conclusions and having regrets later on never made anybody's life better either. I have some goals that I would like to list in this post:
Get fit with any form of exercise available, running being an excellent example.
Improve physical appearance fitness-wise. I want to feel better, feel light on my feet, and be able to breath so easily!
Attempt to start going about this world with a more optimistic frame of mind.
Have more fun with friends to help cope with any challenging times that may come my way.
Be more patient in the job search and don't get discouraged, as advised by John Boyle. Patience is a VIRTUE.
What goes down must come up and visa versa. After the course of the previous three or four months, I am ready to take some strides forward and have some success. I am ready to have some structure.
Eventually, the job that I can make some real money at, which is the job that could actually make me happy or at least comfortable, will surface. Could be sooner than I think. Could be next week. Once I get that job and once I begin making real money, everything including the payment of school loans, other bills, and preparation for graduate school will all fall into place.
Once that falls into place, and I get ready to take that GMAT to determine where I am going to attend graduate school, my health, focus, strength, intelligence, and tenacity will make me the most dangerous man on the face of the planet! You are hearing this from the mouth of the lion. Yes, I will be so sharp, so tenacious, and so determined that I will actually be a dangerous being. It's pretty scary, but that moment - or moments - is going to come. I shit you not!
Frederick Douglass once stated quite wisely that without struggle, there is no progress. I have struggled endlessly for months, but I continue to get back on the horse and move forward unscathed.
From the outset, it appears that I have been frustrated and thrown off stride temporarily, but once I gain a foothold and make some money, I will be a focused and hungry young lion. It will be extremely hard to shake my determination. Everything I want will ultimately be mine. Give it a few years. I'm making and taking exactly what I want.
I am happy that the weather is gorgeous. I am happy spring is here. I am delighted that summer is upcoming. I am thrilled that I have the terrific friends I have. Happy times, as well as successful times, are on the way. I will take it from here and continue to move along.
For now, I am hungry for food and my goal is to get some lunch. LOL. Everyone enjoy this day and come again soon.