Well lookie lookie!
Here is a little treat for all of the viewers here at the Blog of Bryan. I have been sent some photos, courtesy of Ray via email (thank you Ray!), that were taken of myself, as well as some friends of mine. Feel free to take a look: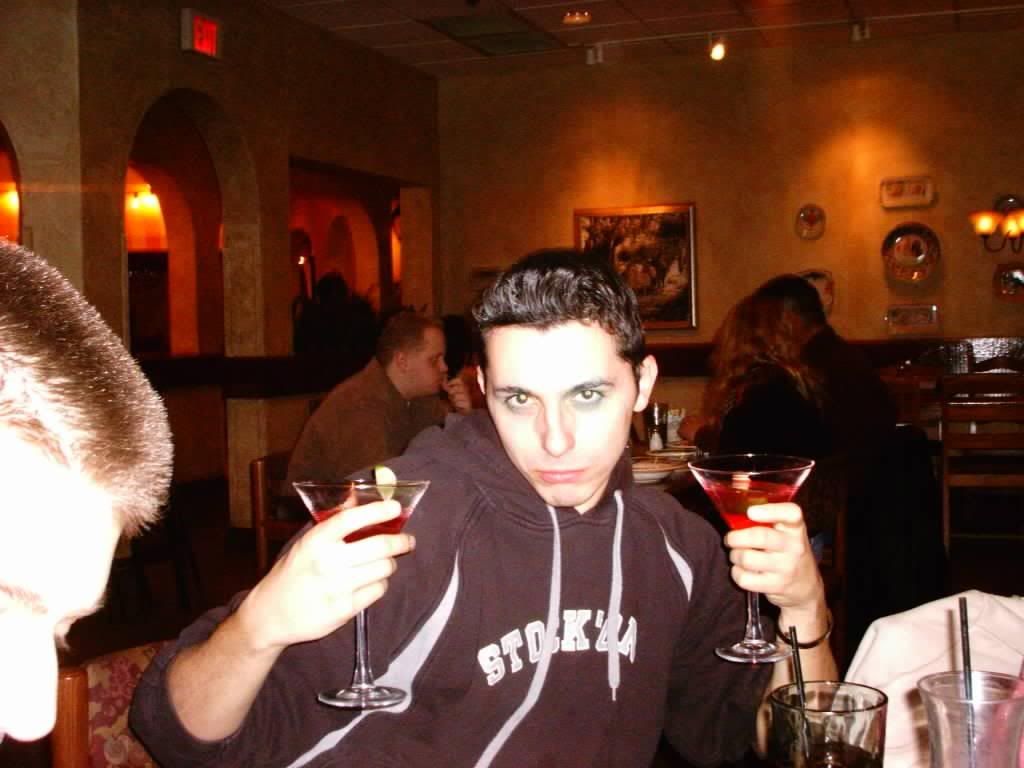 This is me at the Olive Garden in Mays Landing on February 9, on the day of the Stockton Career Fair. I love this picture! I was the lucky man who was given Kristen's and Anna's Cosmopolitans. Thanks girls. Gee, I look so poshhhhh!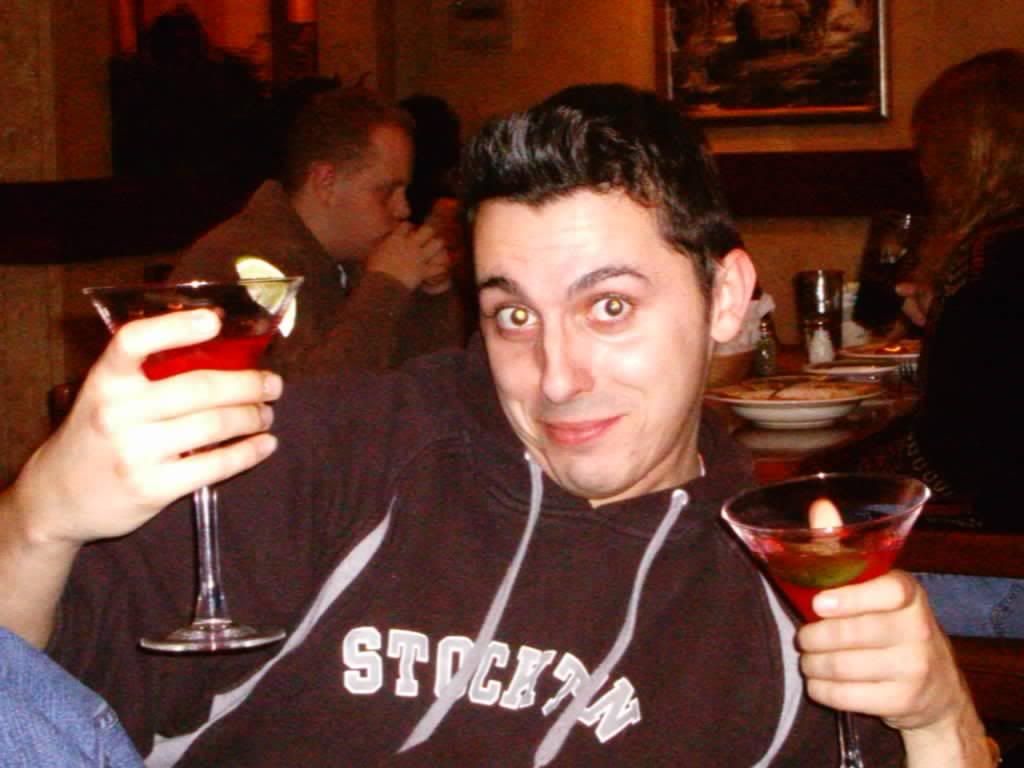 I like! I like! Can we say "alcoholic"?????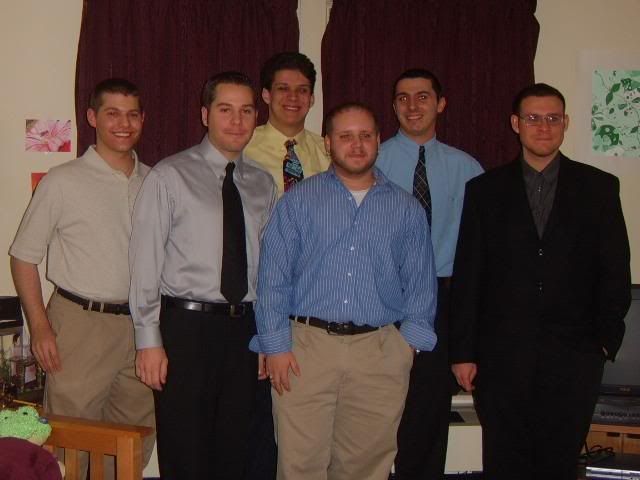 Group picture of the gentlemen on last Friday night, prior to the start of the semi formal. Handsome devils!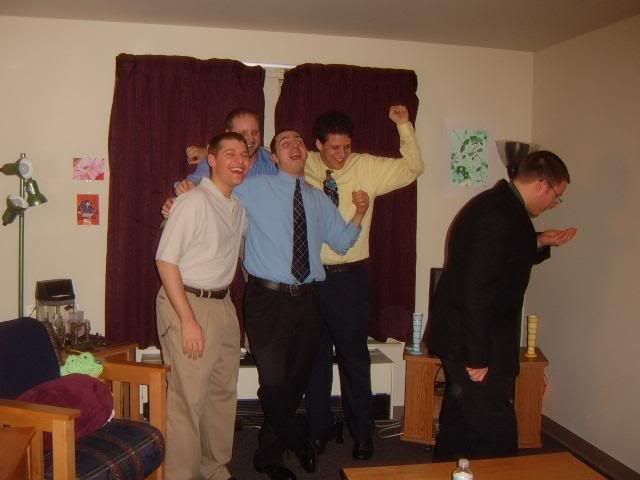 Mike sneezing for the camera while others are posing in some form or another. That's snot funny Mike!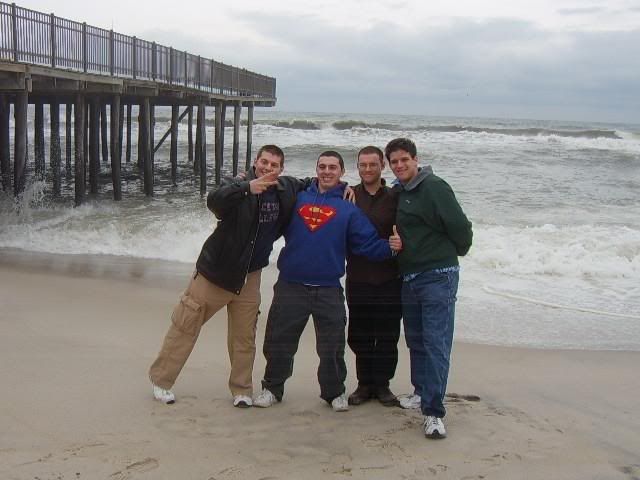 Seaside Park - Saturday, March 25
Can Superman save this crazy fools by flying them to safety, should a psunami strike???? Thankfully, there was no psunami. Just a bunch of beach fun.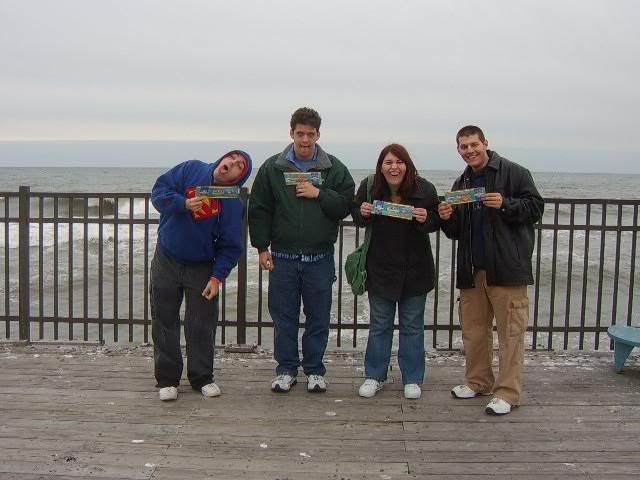 All of us posing with the flying planes that we won at the arcade. What the hell am I doing in that picture?????? LOL.
The dinner at the Olive Garden on February 9 was a terrific, entertaining time. Semi formal weekend was a blast as well, with our trip to Seaside.
There is no doubt in my mind that Southern NJ/ better half of Jerz is going to be staging yet another sensational event on April 10-11, as we all get ready to celebrate Colleen's birthday. I eagerly anticipate these good times that lie ahead for us. I also need to start taking more pictures.
There will be plenty more pictures for Blog of Bryan viewers in the future.