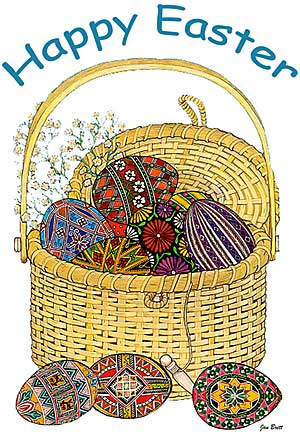 Today is Easter Sunday and it is bright and sunny outside. Easter is the day of Jesus Christ's rise and resurrection. Many people went to church early this morning, and will probably even go to an evening mass. I regret that I did not make it to church this morning; I woke up a bit too late to do so.
Thankfully I am off from work today. On this day of Christ's resurrection, I do not exactly feel like being hassled for more salad and breadsticks or having trays of food shoved in my face in the alley and having a table number shouted at me. Yes, Olive Garden is still open on Easter, but I am not at all surprised. Olive Garden is open almost every day of the year. The restaurant will not receive a lot of business today, but then again, today is a family day and people are liable to want to go out and spend time together. What do we have around here, in the public's eye? We have an Olive Garden, fine dining and Heaven on Earth! Around this area, there are always people who will put that restaurant before important things such as the birth of their babies in the hospital.
Whatever. I am glad I am off from work today. I also happen to be off from work tomorrow, but I may very well pick up a shift. Recently, I applied to a bunch of jobs around the area that pay much more than what I am earning right now, so we will see what type of responses I get after the holidays. A couple of the companies are branches, which opens up the possibility of relocation. That is important.
God bless and I hope everyone has a Happy Holiday. Thank you Jesus! I love you!
Happy Easter everyone!