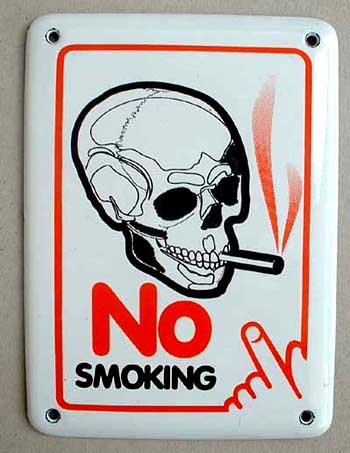 As of midnight early this morning, smoking is considered illegal in all public places, such as a bars and restaurants, in the state of NJ.
I do not smoke anyways, but it is relieving to know that the air in public establishments is going to be fresher now. This is indeed a good law.
This is quite a landmark in this state's history and I suspect the law will be enacted in other states down the road as well. The law is already in effect in the state of New York. There is one place in NJ, however, where it is legal to smoke in public. The casinos in Atlantic City allow smoking because the casinos attract gamblers and gamblers have no limit in the money they can potentially spend.
Anywhere else, smokers better bring their patches or packs of gum. The restaurant, without its smoking section, smelt so much fresher today!